The DMG file format is a disk image, mostly common in Mac or Apple devices. You can convert it into an ISO file, which a preferable method for many. However, the best and suggested approach is to covert DMG to DVD for use. Initially, we will talk about the steps for burning dmg to DVD on the Mac computer. Then, in the second part of this article, we will talk about burning the DMG to DVD while you are working on the Windows OS. In the third part, we will discuss the way you can use any free tool to get it done in a few seconds.
Burning .dmg to DVD in Mac
There are many ways to complete this process. Right now, we will talk about the two simple ways that any technical or even a non-technical person can follow.
1. Burn dmg to DVD using the command line in Mac
The first way to use the command line as we can also say it terminal if using Mac. Access it through Application>Utilities>Terminal.
Step 1: Once you have open the terminal enter the command: hdiutil burn ~/Path/To/DiskImageFile
Step 2: Remember that you need toalter the file name of the dmg file. Further, name it appropriately.
Step 3: this simple command is powerful enough to convert the file. Also, if you are looking for ways of creating ISO file, it allows you to do it too.
2. Burn dmg to DVD using DMG editor
You can find many suitable and reliable DMG editors on the internet. Install the one and you can simply burn the dmg file to DVD using it. The major benefit is that some of these tools work for both Mac and windows. It doesn't take much effort or time. There is a simple 3-step process to complete it. So, here is the 3-step procedure you need to follow:
1. You can find the button as burn DMG to DVD/SC, click on it
2. Re-edit the file and create a new one
3. Now create a bootable disk from the DMG file
Ultimately, you have your DVD ready to use. A little tip is that do not forget to attach a CD or DVD to the computer. Let the process begin and wait until the screen displays the message "Burning completed." Now you have two methods and it is up to you to select the one that suits you. Our main concern is that your work is done and you don't have to search for more solutions. The advantage of the editor is that you get many other useful features in too. It is a simple program with user-friendly interface to navigate and perform multiple functions for DMG files. However, you might need to select the tool carefully.
Burning .dmg Files in Windows OS
1. Use TransMac to burn dmg to DVD in windows
Although the process is similar in both, some people can find it confusing. So, here is something for your ease; the way you can burn dmg to DVD in windows. Yes, DMG files are usually associated with a Mac computer only. And chances are that you may not feel any issues in Mac for opening the dmg files, but windows require some steps to open and burn it for use.
Step 1: Download the TransMac. You can find the free trial version over the internet from many authentic resources.
Step 2: Install it on your system
Remember that it is a paid software, but you can use a 15-day trial version for the beginning.
Step 3: While you are installing the software check the box 'Associate TransMac with .dmg Files'. Checking this box will help you burn the dmg files later.
Step 4: let the process of installation complete in time and then need to open the software and use it.
Step 5: Click on Tools and look for the 'Burn CD/DVD Image'. Hover your mouse on it and click it.
Step 6: It will ask you about the DVD writer path, writing speed, further select the file by browsing and use it to burn.
Step 7: now, simply click the Ok.
Step: Wait till it opens the dmg file in TransMac, in the end, click the burn button and you are done with all the steps.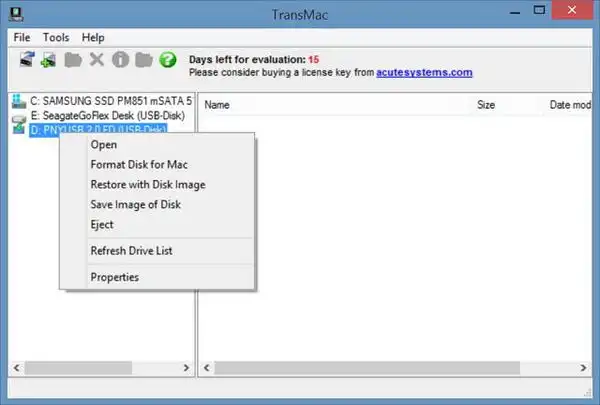 Note: Just keep in mind that if you want to use TransMac again, you must purchase the premium version of it. Then, say goodbye to the worry and use it anytime you want to install any Mac software in windows.
Using a Free Tool to Burn dmg to DVD
By now, we were talking about the tools that are paid or may not be easily available. However, if you cannot pay for the premium versions, you can find some free tools for it. Well, to get these tools, you need to do some in-depth research. We can name here a few of the tools that can help you.
Top dmg burners for Mac:
· Wondershare UniConverter for Mac
· Burn
· Simply Burns
· Disc burner for Mac
· LiquidCD
· iDVD
These tools are not only easily available, but also quite easy to use. You simply need to download and install them and they are ready for use. The features are quite clear and since every instruction appears on the screen, you should not have any problems.
Top dmg burners for Windows:
· ImgBurn
· BurnAware
· iToposft ISO Burner
· PowerISO
There is a long list of tools that you can find interesting and ready to use. Simply choose the best one and you don't have to pay for it. Although the paid softwareis more secure and great in performance, so choose them wisely.
FAQ's about DVD
1. How to make a bootable Mac DVD?
· Find the image file
· Right-click on it
· Open with DiskImageMounter
· Now search for the Disk Utility through the spotlight
· Attach the CD/DV to the computer
· Right-click on the file, locate Burn ISO and click on it.
Isn't it simple and quick to follow? If you were looking for the right answer, you have one.
2. Does burning an ISO make it bootable?
This is another common question people ask and search on Google. The simple answer to this question is yes. However, if we dig into the details, you must know that once you burn the ISO file as an image, the CD is known to be a clone of the original file and it is bootable.
3. Can Windows 10 burn ISO to DVD?
Yes you can, and the procedure is somehow similar too. All you need is to attach the blank disc, right-click and click the burn disc image. Then the toolkit will disappear and you can check the DVD if it is ready to use or not.
Bottom Line
Finally, as per our understanding, if you have landed on this page, you are non-technical and looking for accurate solutions for the problem at hand. We understand where you are coming from and hopefully, you have solved your problem. If you are still not satisfied with the answer, you are free to ask any questions. The free tools are quite an amazing solution for burning dmg to DVD and without paying any amount for it.
However, for the security purpose, it is recommended to use the paid software like TransMac. You will be stress-free for any security or privacy breaches of it. Moreover, if you are facing any other problems regarding Mac or windows, do not forget to visit our website to find out answers to your questions.