We know that SSD reads and writes very fast, even several orders of magnitude faster than ordinary HDDs. And now the market price of SSD is already very cheap, so many people want to replace the previous HDD with SSD. But we may need to transfer files or applications previously saved on the HDD to SSD. For some personal files or some media files, we can copy and paste directly to the SSD. But for applications, you cannot simply copy and paste their folders to SSD. Because this may cause the program to run incorrectly. We need to use other methods to ensure that these programs are transferred to SSD without error. So, the following will introduce you how to safely and quickly transfer files from HDD to SSD.
Part 1. Move files from HDD to SSD easily
We can copy and paste personal files directly from HDD to SSD. Open my computer, then browse to check the file you want to transfer in the partition, copy or cut the file, then connect SSD to the computer and paste the file onto it directly. Of course, you can also transfer the file directly by dragging and dropping to SSD.
Part 2. Move programs and files from HDD to SSD
Let's introduce how to transfer the application installed on HDD to SSD. We know that the installation files of a program may be scattered in different folders, and it is difficult for us to find all the files and copy them to the SSD. Moreover, if the program folder is directly transferred, it may cause the program to fail or run incorrectly. This is because the application usually writes necessary data in the registry. In addition, many people will suggest reinstalling these programs, but if for some very large programs, this may waste you a lot of time. What's more troublesome is that you need to spend a lot of time to set up your program. So, if you can move the program and its setting data to SSD at one time, it will be a two-pronged thing.
Here we introduce how to safely move the program to SSD. We find the main folder of the program, then cut the entire folder and paste it to SSD. Note that we need to perform this operation as an administrator
In the second step, we use the mklink command to establish a soft connection. A soft link is equivalent to a shortcut on our computer desktop, but the real file has actually been transferred to SSD.
mklink /j "original path of the program folder" "the new path of the program folder"

Then create a new shortcut of the program on desktop. Open the file folder and find the program icon. Right click on it and select Send to Desktop. And then delete the original shortcut of the program.
Part 3. Move all programs and files at one time from HDD to SSD through disk clone
If your HDD has a large number of files and applications that need to be transferred. We can take another quick way, which is to directly copy the entire HDD data and transfer it to SSD. This can transfer any data to SSD exactly, and the operation is very simple. But we need some third-party hard disk cloning or copying tools.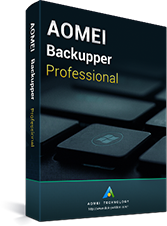 AOMEI Backupper Professional edition, an advanced backup and restore software, contains all features of the Standard edition, provides complete and reliable PC backup and restore strategies for Windows 10/8/8.1/7/XP/Vista. System Clone, Backup Scheme, Dynamic Disk Backup, Dissimilar Hardware Restore, Merge Images etc. and many useful features are available. As disaster recovery solution, it will help you recover lost data and restore system effortlessly.
$49.95 at Shareit